UNITED METHODIST STUDENT DAY: Today, November 25th, is one of our six special Sundays that we give donations to through the year. Your gifts support scholarships, administered by the General Board of Higher Education and Ministry. When you give, you enrich ministry and help connect students to their faith.
FOSTER CARE DONATIONS: The Dickinson-Williamson Circle is still collecting
pajamas, socks and underwear for foster care children from the ages of babies through 18
years old. If you would like to donate any of these items, you can bring them to the church
office during work hours, Monday-Friday from 9 AM until 3 PM. Thank you for your
donations and loving support.
SPECIAL 70TH BIRTHDAY: Judy Mosier's 70th birthday is November 29th. (She is the daughter of Beanie Searcy). It has been asked if everyone could send her a special birthday card to celebrate. This is a surprise for her-no party is planned-just a card shower!! Her address is 5177 Country Hill Drive, Aurora, IN 47001.
UNITED METHODIST MEN: The quarterly breakfast and program meeting of the United Methodist Men will be held next Sunday, December 2nd at 8 AM in the Fellowship Hall. All men are invited.
CHURCH COUNCIL MEETING: The Church Council meeting will be held next Sunday, December 2nd at 11:15 AM after the worship service. All church leaders and committee chairs are encouraged to attend.
MARK YOUR CALENDARS: The annual Silver Tea hosted by the United Methodist Women will be held on Sunday, December 9th from 2:00-3:30 PM at the parsonage (286 SW Meeting Ave). The donations given will go to a special person in need that was voted on by the group.
MADISON COUNTY SERVICE OF REMEMBRANCE: Please join Big Bend Hospice as they host a Service of Remembrance. During this time of reflection we remember those we have loved and lost in a ceremony that will be followed by light refreshments and conversation. Anyone who has experienced or is experiencing loss, whether or not you have utilized our hospice services, is welcome to be a part of this service. This year it will be hosted by Fellowship Baptist Church, 1997 NE Colin Kelly Highway, Madison, FL on Thursday, December 6, from 6:00 – 7:00 PM.
HURRICANE MICHAEL: We have collected $5,586.00 and checks are sent to the Florida Annual Conference as we receive donations so that they can be sent directly to the Alabama-West Florida Conference so it can be distributed directly to those who need it the most. Each week until December 31st we will collect donations for those in need from Hurricane Michael. The people of the First United Methodist of Ormond Beach have challenged the Florida Annual Conference to help our sisters and brothers in the panhandle through a matching gift up to the amount of $500,000. If you would like to give a donation, please mark Hurricane Michael in the memo of your check or if you are giving cash, please put it in an envelope and mark it for Hurricane Michael. Thank you so much for your loving support during this difficult time for so many!
YOUR SPECIAL $1.00: Please remember to bring your $1.00 and a nonperishable food item to the altar each week to help those in need. We have $1,169.70 in this account. Yes, your $1.00 and canned goods count!! There are many needs in this county.
BUDGET FOR 2018: The total income received so far for the month of November is $24,440.10 and the total expenses have been $14,403.72. The monthly budget is $32,399.00. You can set up automatic payments for your tithes and donations by calling your local bank to have a check mailed to the church. If you have any questions, give the church office a call.
ARE YOU LOOKING FOR A CHURCH HOME? Welcome to God's House! The First United Methodist Church might be the place you're looking for. We already love you in Christ and wish to know you in a personal relationship. As members of First United Methodist Church of Madison, Florida, we would count it a privilege to welcome you into this community of faith. If you wish to explore membership, please tell any of our members or contact Pastor Lamar or the
church office at 973-6295.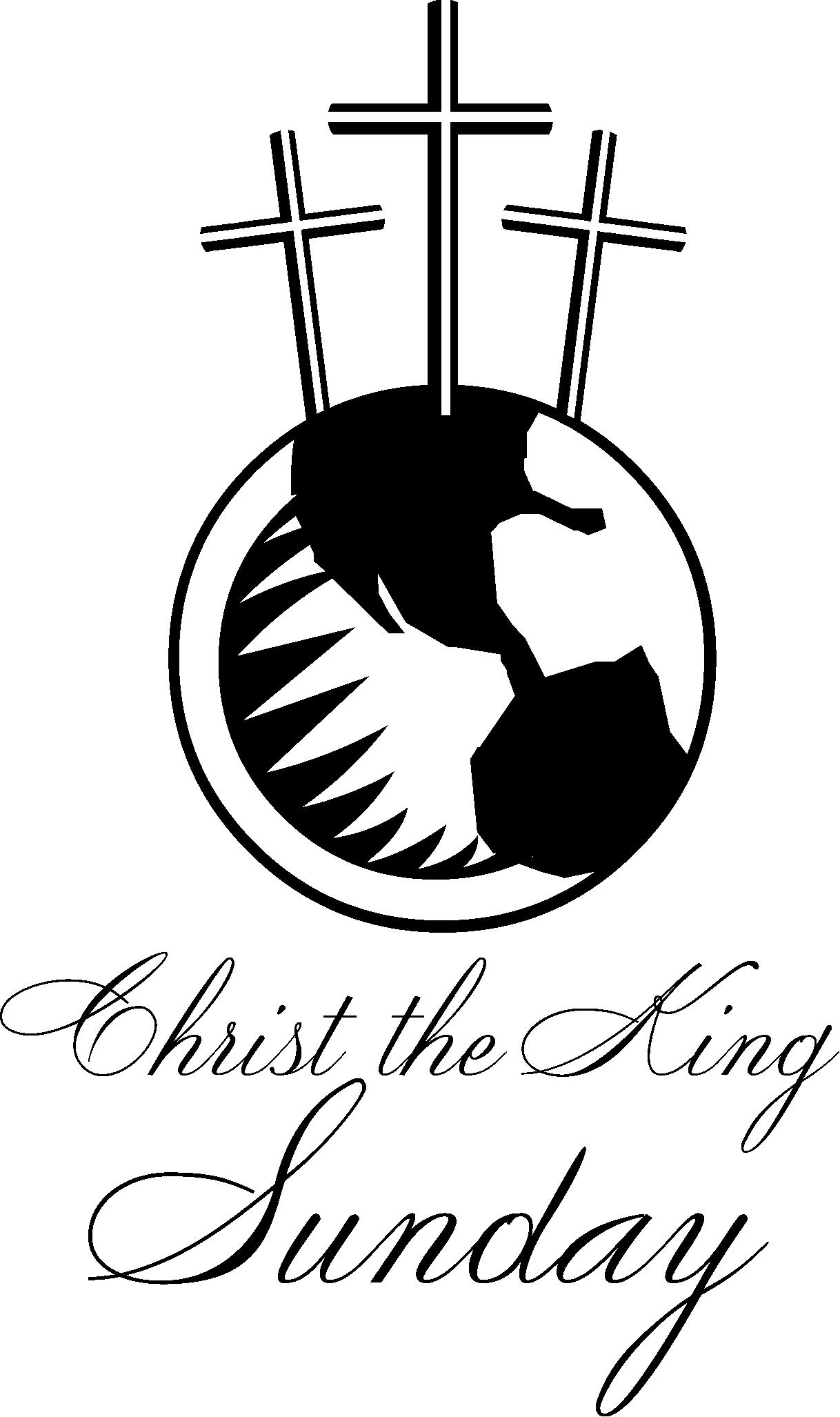 Christ the King Sunday celebrates the role of Jesus as ruler over all of the universe. However, it's important to recall that despite this, Jesus is king because he is a humble servant. Jesus' kingship is one of power and might, but also love and humility, as demonstrated by his life on earth.
Let us worship Christ our King, who is "robed in majesty" (Psalm 93:1).
From The Newsletter Newsletter November 2018